If you're working on SPRING activities now that we are finally in the beginning of the season, then you should consider these free, creative ideas for students in Kindergarten and First Grade. See the list of suggestions for you below. Hope you enjoy!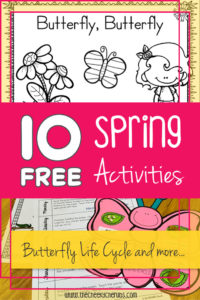 Help your kids understand this season better by having fun with these amazing, high quality lesson plans!
CHECK OUT THESE GREAT FREEBIES:
#1 Life Cycle of a Butterfly Emergent Reader & Printable
Your students will enjoy showing what they have learned by drawing the different stages of the plant life cycle. This lovely pack includes 18 high quality literacy/science pages.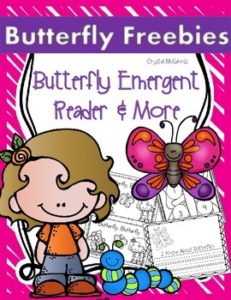 source: Crystal McGinnis
#2 Spring Activity Set 
Here you will find a Spring writing/vocabulary practice mini-book and Spring lined writing paper. Larger lines for little writers; comes in color & black/white.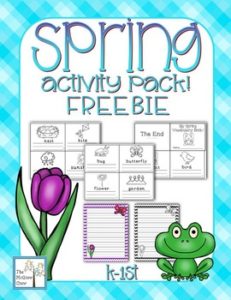 source: The McGrew Crew
#3 Spring Activity
Another Spring activity that includes 5 worksheets. Students will need to cut and paste to make a sentence and then write the sentence. Check it out: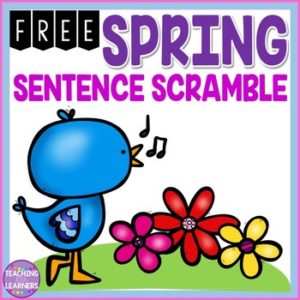 source: Teaching Little Learners
#4 Flower Names 
This is the perfect guide for helping little learners practice building their name. Each student will have their own flower with the letters in their name on the petals. You can easily store these in a ziploc baggie so that students can better keep track of all the pieces. Students will first look at their name on the flower.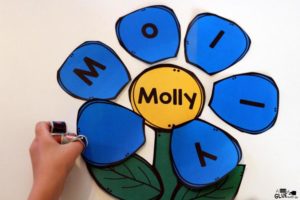 source: adabofgluewilldo.com
#5 Life Cycle of a Plan
Your students will have fun showing what they have learned by drawing in the different stages of the plant life cycle.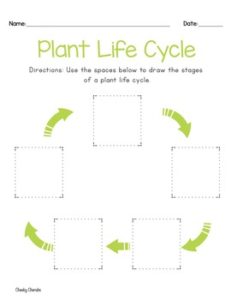 source: Cheeky Cherubs




#6 Weather Work!
This Weather Work contains easy, no prep activities for your weather unit or during Spring!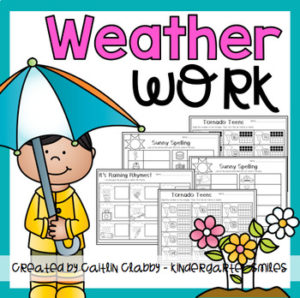 source: Kindergarten Smiles – Caitlin Clabby
#7 Chicken Life Cycle Booklet
Chicken Life Cycle Booklet is a four page booklet that includes transition words, labels, and a picture on each page. Students describe the sequence of events from a hen laying an egg to the chick hatching.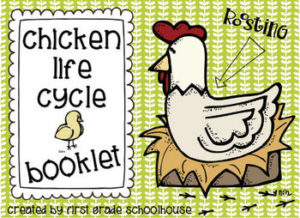 source: First Grade Schoolhouse
#8 Spring Acrostic Templates
This fun spring activity includes 3 different writing templates and a planning sheet. A perfect, short writing activity that would also make a great bulletin board/hallway decoration.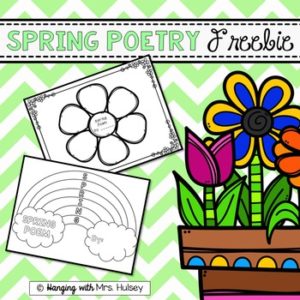 source: Hanging with Mrs Hulsey
#9 No Prep Rainy Day Fun Math/Literacy Printables 
These activities can be used for morning work, in a math or literacy center, or as an enrichment or extra practice resource.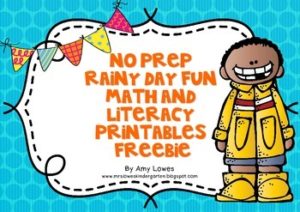 source: Amy Lowes
#10 Butterfly Life Cycle Sequence Strips
Teach your students all about Life Cycle of a butterfly  with these FREE butterfly sequence strips. It's a perfect way to bring science into your spring activities!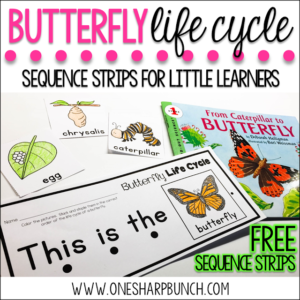 source: One Sharp Bunch by Ashley Sharp
→ Would you like to see your material in posts like this one? Keep linking your products to my "Linky Parties" or write to us. 😉




Below you will find some other great Spring materials to use with your kiddos. Check them out and link your own product!
Loading InLinkz ...
→ Teacher Authors needed for my blog!!! Hi teachers, I am looking for teacher authors to add articles linked to a product for my blog. Check out my schedule and let me know if you would like to have your POST / PRODUCT promoted here in the near future. 😉
→ Would you like to participate in more Linky Parties? Follow me on Instagram or sign up for our Newsletter and I'll let you know how.